Ashutosh Kumar
Executive Director
Exceptionally bright and dedicated to the vision of Enterprise-led-development, Ashutosh joined Jagriti in 2008 in the founding year. He was an integral part of the team, playing the role of Executive Director from 2012 till 2015. He now advises the executive team in strategy. An IIT Kharagpur alumnus, he is a theatre enthusiast and has also made several short films.
Ashutosh brings great creativity and humour to the team. He has led Jagriti Yatra successfully for the last 4 years.
Chinmay Vadnere
Chief Operating Officer
Chinmay is a chemical engineer by education, entrepreneur by passion. He joined the Jagriti Yatra in 2008 as a participant and soon after as an extended team member. He headed Railway Operations and Punctuality for the Yatra for 10+ years from 2009 - 2019. Today, he is the Chief Operating Officer (COO) and an integral part of the core team of all Jagriti activities. He brings in a rich and rounded experience of Operations, Finance, Programming and Marketing.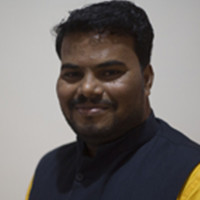 Pankaj Mane
Manager Operations and Administration
Pankaj has completed his MCA from Pune University. He has previously worked as Software developer and team leader. He is a District Community Service Director of Rotaract Pune. Pankaj is passionate about body building, personal health and wellness.
Lalitha Prakash
Manager Fundraising
Veteran in Pharma sector with more than 20 years of experience. Successfully accomplished setting up Animal health division in Africa and South East Asia. Currently working with Jagriti as fund raiser.
Meet Bhatt
Outreach Lead
Meet is deeply interested in Sustainable Holistic Development with respect to Rural India. He is associated with the development sector for the last 8 years and has been an integral part of the Gandhi Ashram community from the time he was 18 years old. His deep understanding of alarming Social Issues is implied by his extensive experience working and volunteering with organizations like MAM Movies,Teach For India and many such organization. During the course of Jagriti Yatra, he takes care of the Outreach part of the organization.
Meet is passionate about absorbing Gandhian values in his daily routine chores by doing small acts of kindness. During his leisure time, he loves cooking, photography, and traveling.
Pragati Baheti
Selection & Onboarding Manager
Pragati is a MBA in Finance and IT. Post-internship with ABG she worked with the channel partner of Alibaba and as a key member of the Strategy and Planning team of an E-commerce startup. She has contributed towards the expansion of her father's business to get it to reach new heights. Having an interest in writing she writes a blog "thesilentvibrations.blogspot.com" focusing on unsaid feelings. With her keen entrepreneurial mindset and quick learning attitude, she is fond of Indian handicrafts, travelling and Ayurveda.
Jagriti Yatra Board
The Jagriti Yatra Board comprises of international experienced professionals with high calibre who define the ethos of Jagriti Yatra.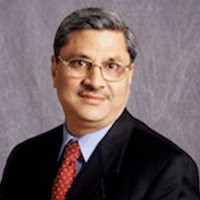 Sharat Bansal
Chairman
Sharat Bansal has been a Partner, Management Consulting Leader, Advisory Leaders, Global Relationship Partner and member of PwC's India Leadership Team. In PwC, he established several new practices like Strategy, Supply chain and Operations, Customer Relationship Management Human Capital Management. Sharat also led IBM Global Business Services in India for five years.
Balu Nayar
Board Member
Balu is a Co-Founder of NextGen Telesolutions Pvt Ltd. He was the Managing Director and Head of Morpheus Team at Morpheus Capital Advisors. He founded Morpheus in 2009. He has over 19 years of experience spanning media, marketing and business development. Prior to joining Morpheus Capital Advisors as Managing Director, Mr. Nayar was a Managing Director of IMG India. He was earlier associated with Yahoo as a Regional Director for Yahoo's Connected Life businesses across India, South-East Asia and Australia, after a stint as the Business Development Director for the APAC region. Mr. Nayar had earlier headed Hutchison Telecom's VAS division and before that had set up the marketing division at STAR TV.
Sunil Pangarkar
Board Member
Sunil Pangarkar has been an Oil and Gas Executive for 30+ years. He has lived and worked globally. He was a co-founder of one start-up that had a successful exit in 2015. He completed his mechanical engineering degree from MS University , Baroda and an MBA from Sloan school, MIT , Boston. He is currently the executive Chairman of Ecomax Solutions Pvt Ltd out of Pune.
Raj Krishnamurthy
Board Member
Raj is a thinker, leader and an innovator. He has worked for several multinationals including Applied Materials, BOC Group and UTC. He is the founder of a consultancy in London - Enria Limited. He currently works for Rentokil-Initial as their Innovations Director and is passionate about supporting startups. Raj is the architect of Biz Gyan Tree, the business plan competition in the Yatra and credited with several other creative excesses. He has a Bachelors from IIT Bombay, MS from Purdue University and an MBA from Santa Clara University.
Rewati Prabhu
Board Member
Rewati has worked for over 15 years as an urban designer in the USA, Europe, Africa and India. A gold medallist B.Arch graduate from Pune University and a fellowship awardee in her Masters in Urban Planning from University of Michigan, USA, she is a Director of Frischmann Prabhu India, a 400 strong multidisciplinary design consultancy based in Mumbai. Rewati has led several award-winning development projects and is passionate about urban regeneration in India.
Surendra Sharma
Board Member
An alumnus of IIT Kharagpur, he is an ex-technocrat and consultant from the Nuclear Energy field. Interested in social welfare and nation building activity, he is closely associated with Jagriti Yatra and is contributing to its success from the very inception in 1997
Vanita Viswanath
Board Member
Vanita conceptualized and led Udyogini, an NGO based in Delhi. She is Founding Trustee and currently Chairperson of Aajeevika Bureau. She was previously with the World Bank, Washington D.C in various positions, including as co-director of a four-year Women's Enterprise Management Training program operational in three Asian countries. She also authored the first policy document on the Asian Development Bank's collaboration with NGOs. She has published widely lectured in leading US universities such as Yale and Columbia and presented papers in conferences worldwide, most recently at the Sixth Subsistence Marketplaces conference at the School of Business, University of Illinois, Urbana Champaign, USA. She was recognized as a finalist of the Schwab Foundation India Social Entrepreneur of the Year award 2012 and recipient of The International Alliance of Women, Washington D.C, World of Difference Award 2013. She received her PhD from the University of Texas, Austin, USA.
Srikanth Prabhu
Srikanth is part of the core founding team of Social Alpha, an initiative of Tata Trusts to incubate early stage enterprises that create deep and irreversible social impact. At Social Alpha, Srikanth leads Education and Rural Livelihoods verticals and manages the incubation and investment portfolio. He works closely with several social enterprises and supports them in their go-to-market journey.
Prior to joining Social Alpha, Srikanth worked in the Financial Technologies sector and Global Investment Banking with Goldman Sachs and Royal Bank of Scotland for about 5 years before joining the development sector. Srikanth has a B Tech degree in Electronics & Communications from NIT Surathkal and an MBA from IIM Bangalore.
In his free time, Srikanth enjoys tinkering with several musical instruments in the hope of perfecting it someday! He also enjoys cycling through Bangalore roads which he feels is the best way to avoid traffic jams!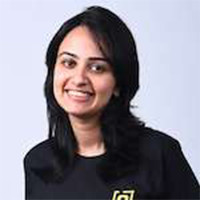 Prukalpa Sankar
Prukalpa Sankar is the co-founder of SocialCops, a data intelligence company where she leads partner relationships, business, and strategy. SocialCops is the world's leading data science for good company powering projects that have impacted over 1 billion people including developing the National Data Platform for India and as the choice partner for the United Nations to help countries track their progress towards the Sustainable Development Goals tracker.
She has been recognized as a the Economic Times Emerging Entrepreneur of the Year, CNBC TV-18 Young Business Woman, and was also featured in Forbes Asia 30 Under 30, Fortune India 40 Under 40, and Forbes India 30 Under 30 lists.
Prukalpa holds a B.E. degree in Chemical and Biomolecular Engineering, and Entrepreneurship from the Nanyang Technological University, Singapore. Prior to founding SocialCops, she completed brief stints at Goldman Sachs and Exxon Mobil Corporation. She is passionate about data, swears by a good cup of coffee, and hopes to be a published author someday.
Selvakumar Varadharajan
Selvakumar Varadharajan is thriving to justify his roles as Entrepreneur, Professor, Social Activist, Business Consultant, Accelerator, Mentor and Career Consultant. He hails from a rural background with proven expertise in the field of agriculture. He is a farmer by birth.
He has played a key role in providing employment to 2000+ graduates and post graduates across sectors as a social service. He has been to more than 350 colleges across India as a resource person in the domains like Entrepreneurship, Finance, Marketing, Placements and Career guidance.
A 37 year young & enthusiastic social activist, he comes with a vision to nurture as many young entrepreneurs and managers as possible in the process of empowering young India.
Gauri Sharma Tripathi
A Kathak dance artist, perfomer, choreographer and artist in residence at Southbank Centre, London, Gauri is associated with Jagriti Yatra since its inception. She has done the choreography for Jagriti Geet that beautifully reflects Prasoon's lyrics and which Yatris could perfom all together.
She is curator of Alchemy festival and Women of World (WOW) at SBC.
Ruben Mascarenhas
Techie by training and Socio-Political Activist by choice. His educational qualification ranges from computer engineering to Hindi literature to astronomy and astrophysics. He is presently the COO of Serv'd which is a fintech impact enterprise working towards organising the unorganised domestic workers.